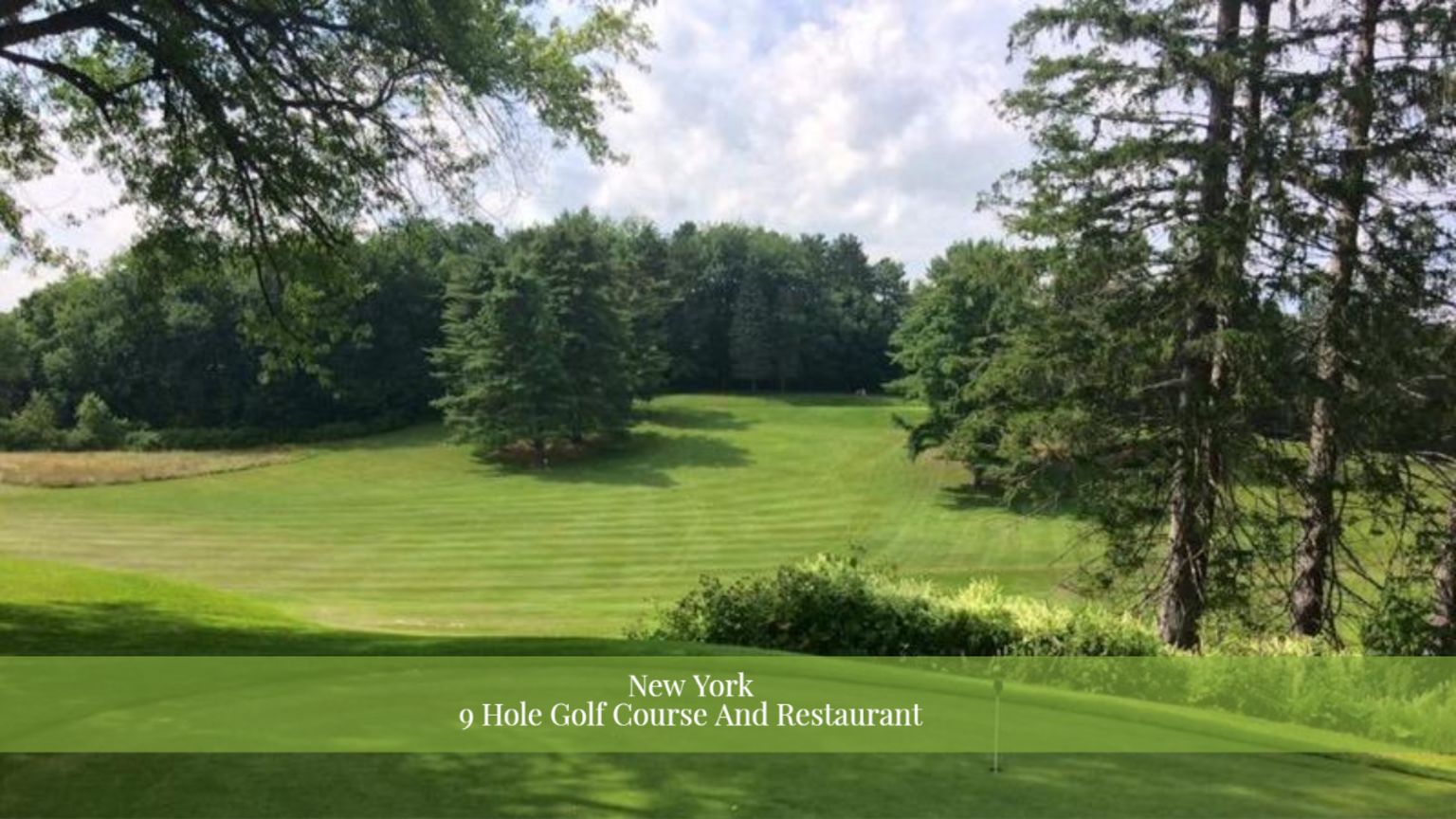 About the Business
9 Hole Golf Course And Onsite Restaurant
Beautiful Location In Upper New York State
This beautiful state-of-the-art 9 hole golf course facility includes a full-service restaurant and a renovated pro-shop. It has acres of beautiful greens and trees with scenic views. This is an exciting and perfect opportunity for both an owner/operator or an investor to enjoy this gorgeous property.
Full-Service Restaurant
The cozy restaurant dining room overlooks the course and offers pleasant views in an intimate setting. There is also a deck for dining in warm weather and spaces for group events. A favorite with the local residents for their community for Chamber-of-Commerce meetings, hospital and community fundraisers, family events, etc. Events from local, larger towns located 30 minutes away in several directions, provide additional use of the course and restaurant.
Southernmost Foothills of the Adirondack Region in Upstate New York
The course features 3,050 yards of golf from the longest tees for a par of 37. The course rating is 35.0 and it has a slope rating of 113.
Possibilities For Expansion
There are several ways to expand the current golf course and restaurant businesses. There is land available to expand the golf course to 18 holes. The restaurant can expand events hosting, catering and local delivery using new platforms.
Exclusions
There are 2 or 3 items that are part of the golf course that are financed (lawnmower, a few of the golf carts, etc.) that won't be included in the sale but can be negotiated.
Reason For Sale
The owner has other business interests. The owner wants to consolidate his portfolio.